What Clients Say
Customer Service is Our Attitude.
It's not easy to be a good business partner if you don't know what your clients need from you. Hence, we are always eager to learn more about our client's business functions. Soliciting feedbacks, prioritizing clear communications, understanding, and anticipating nuances of their business requirements and leaving no stone unturned for exceeding expectations is our simple mantra.
At ITRadiant, we live by the philosophy - Customer service is not a department, it's an attitude and that customer satisfaction is our goal.
ITRadiant has provided steadfast professional SAP Consultant services to set up a rebranded manufacturing production environment for USAntibiotics, incorporating all customized process designs and master list information from the previous instance.

They were supportive of regulatory requirements for separate functional user access and for electronic signature controls where needed. Not only did they display a high level of knowledge but also the utmost professionalism and responsiveness to the requirements.

They were available whenever needed (whether they were US or globally based) including nights and weekends. ITRadiant continues to be a flexible business partner dedicated to providing first class SAP implementation and support services.
ERIN CARTER
VP Accounting
Jackson Healthcare
(Parent company of US Antibiotics)
ITRadiant's professional staff has proven to be a crucial business partner, delivering outstanding service during the intake, setup, validation, go-live, and continuing maintenance stages of our expanded SAP HANA system for our pharmaceutical operations.

KC and his team of highly experienced SAP specialists have exceeded expectations at every challenge and work with a keen sense of urgency to provide High value solutions to complex business processes.

The ITRadiant team delivers on time and in full and their customer service profile is surpassed by none! We are very blessed to have the ITRadiant team as a key business enabler and partner with the
highly competent and responsive network of team members across their organization!
RONALD K. MAYE
Bristol Site Director and General Manager
Neopharma LLC, Tennessee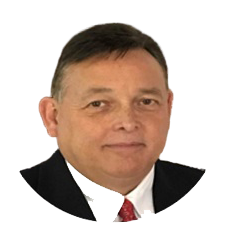 KC, Sudhakar and the extended ITRadiant team is a highly valued partner for Zydus in the US. We rely on them for expert knowledge regarding best practices and processes of generic pharmaceutical industry along with pre-configured ready SAP templates that can be tailored to meet client requirements for a fast and cost-effective solution delivery.

ITRadiant has helped Zydus with auxiliary IT services such as Salesforce, Revenue Management Systems, SAP Integration, and Project Management, in addition to core SAP expertise.

This demonstrates their commitment towards partnering with customers and providing a complete end-to-end solution.
MAYANK SHAH
Head of IT
Zydus Pharmaceuticals USA Inc.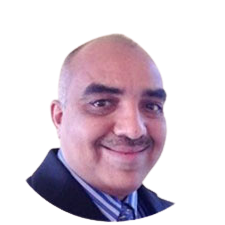 The ITRadiant Team has successfully provided the needed SAP Consulting resources to Entegris swiftly on a couple occasions.

The SAP Consultants provided by the ITRadiant Team were successfully onboarded with the required skills to meet all the Entegris support or project staffing requirements.

The communication, experience, and skill levels of these SAP consultants has been excellent, and they molded right into with the Entegris SAP Basis Team swiftly and without any delays to the targeted projects or support activities they were assigned.
BOB VALVO
SAP Basis Manager & Architect Entegris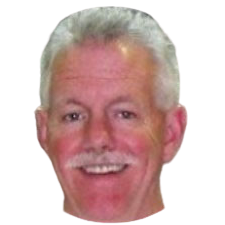 For many years, ITRadiant Solutions, Inc. has been my preferred SAP Life Sciences partner.

They have a lot of delighted SAP clients because of their industry experience and low prices.

Sudhakar and the rest of the ITRadiant team are committed to focusing on the customer's needs and how to achieve business goals.
MARK PETERSEN
Senior Account Executive SAP
We specialize in bringing your ideas to life.
We make it easy to get things done, creating experiences that last.