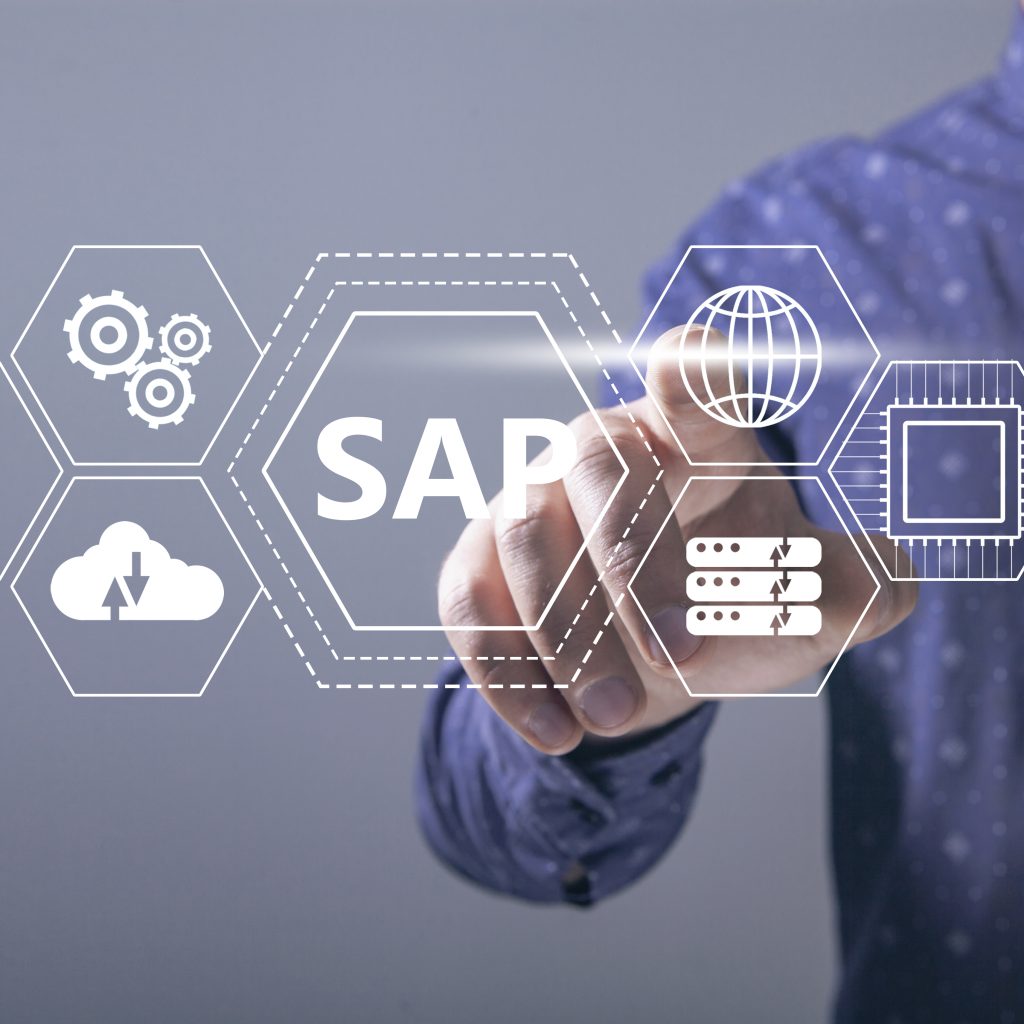 SAP S/4 HANA is an ERP business suite built on the SAP HANA in-memory database, which enables businesses to conduct transactions and evaluate data in real-time. S/4 HANA is the "focal point" of SAP's approach that allows users to engage in digital transformation, a widely described method for altering current business processes.
• Run mission-critical operations in real-time from anywhere on cloud
You can now automate your business processes throughout your operations to uncover new efficiencies and ensure flexibility. This advanced ERP software can
handle all operations in real-time, from supply chain and finance to customer service and marketing.
• In-memory database
In-memory database of this cloud ERP software can help you effortlessly enable the storage of all data kinds in a unified system, comprising unstructured data
like speech, video, free-form documents, emails as well as organized transactions.
• Complete support to enable compliance with key regulations
SAP S/4 HANA uses built-in regulatory content, such as component lists to effectively monitor and verify amounts of regulated components and assess the
compliance status of raw materials against stakeholder needs.
• Embedded Analytics – AI, Machine learning, etc.
With embedded analytics, SAP S/4 HANA can support your business operations by readily delivering the right information, at the right time, to the right people.
• Extend the scope of your applications as your business evolves
With an effective business evolution, it becomes vital to extend the scope of your applications as your firm may continue to grow even when you chase newly
created innovation-driven possibilities, adapt to changing market needs, and deal with shifting regulatory challenges. SAP S/4 HANA can support your firm in
re-engineering and redefining your business operations in today's competitive business environment.
• Embed sustainability in everything you do
With the help of SAP S/4 HANA you receive benefits such as:
✓ Reduce wastage, and lower the carbon footprint with best-in-class ESG reporting
✓ Improve awareness and management over material usage and flows, carbon emissions, and social dimensions of business operations
✓ Gain access to new forms of productivity and efficiency with integrated industrial capabilities, intelligent automation, and advanced analytics
Therefore, your business models can now be transformed efficiently to make them more adaptable, customer-focused, and sensitive to increasing market demands keeping the fact in mind that post pandemic, businesses inevitably must undergo digital transformation.