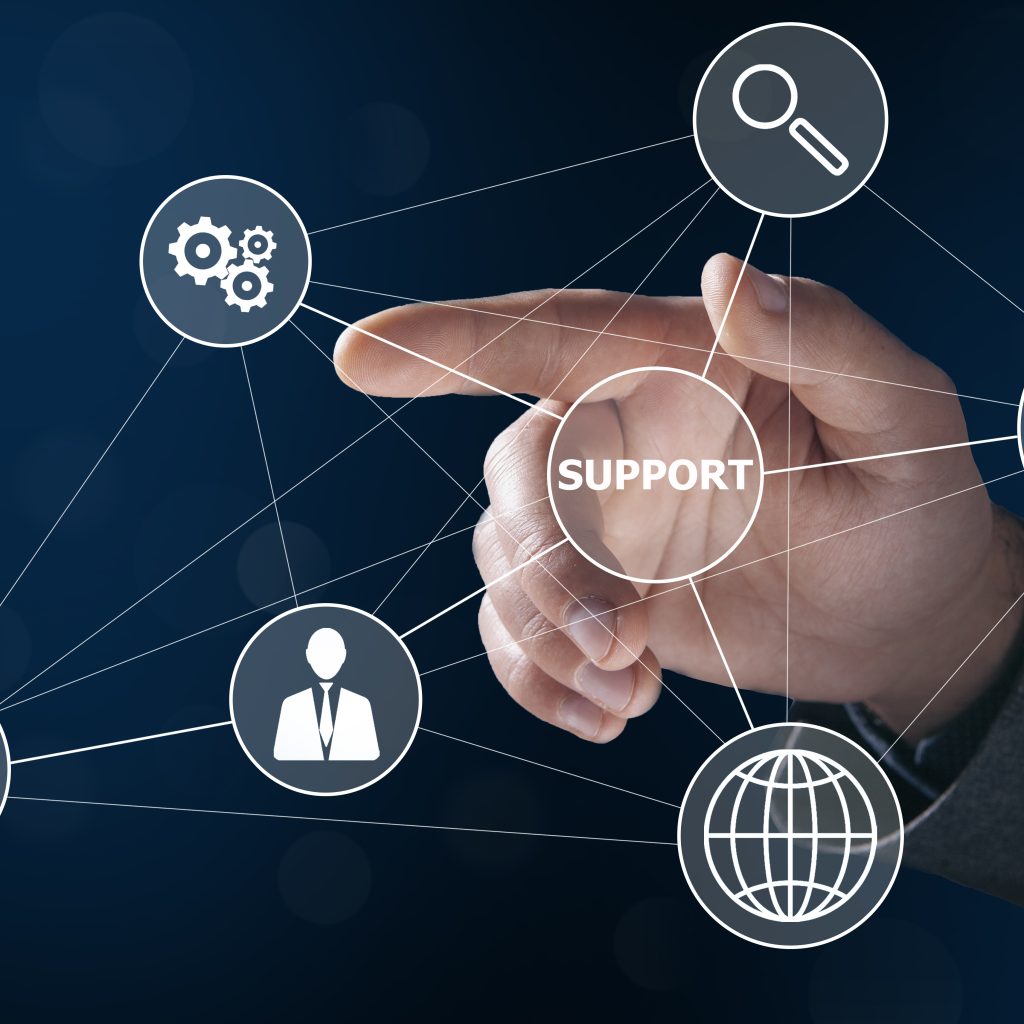 Being an affordable value-based offering, SAP Managed Care Service adopts a systematic and direct strategy which can promote your business growth by enhancing ongoing operations. It can provide your business with access to a larger group of skilled and knowledgeable SAP professionals who are thoroughly familiar with the technical "ins and outs" of SAP programs and who can assist your business in effortlessly managing the SAP environments on a daily basis. It can also help you concentrate on your core business operations while leaving complex IT systems in the hands of professionals.
Some of the key benefits of SAP Managed Care Services are as follows:
• Reduced TCO & low maintenance costs
Lower TCO through simplified landscapes – by combining analytical and transactional systems into a single platform, native integration – providing automatic
connectivity with SAP Cloud services, etc.
• Better Stability / reduced risk
Establish a business framework that is flexible, automatable, and encourages end-user confidence in the effectiveness, reliability, and security of your business
processes.
• Round-the-clock Support services
Acquire the scalable, customized solution that supports worldwide operations with round-the-clock support service across numerous time zones, lowering
expenses and the workload placed on your business team.
• Dedicated Team
Gain access to skilled and the topmost SAP and IT resources for all your business operations.
• Business Continuity with zero disruptions
Identify and minimize the potential business risks by establishing a business framework that enables crucial business operations to carry on even in the worst-
case scenario.
• Application & Database Security / Data Protection
Protect your data from unauthorized access, theft, and degradation by carrying out rigorous identity verification, encrypting data on the device, and by
conducting routine endpoint audits.
• Improved internal IT procedures & automation
Benefit from lower costs, fewer errors, and a higher return on investment by improving business productivity and efficiency while enabling your business to
develop output of exceptional value and precision.
• Full SAP ecosystem monitoring
Monitor and improve performance throughout your whole SAP ecosystem through the analysis of your SAP ecosystem for minute variations in application
performance.
• Knowledge transfer & hand holding
Improve the speed at which information is created and shared across your business, making knowledge accessible to your team quickly and easily, and
encouraging employees to see the significance of sharing expertise when offering clients with services that are specifically matched to their needs.
A major challenge for any business is managing the cost, time, and effort required to support the SAP Landscape. Therefore, by selecting an appropriate SAP Managed Care Service Provider, you can easily combine all your SAP support needs into one affordable, fixed-price solution and handle complicated SAP landscapes cost-effectively, receive guidance on new roadmaps, and advance the firm's transition to a digitalized enterprise.